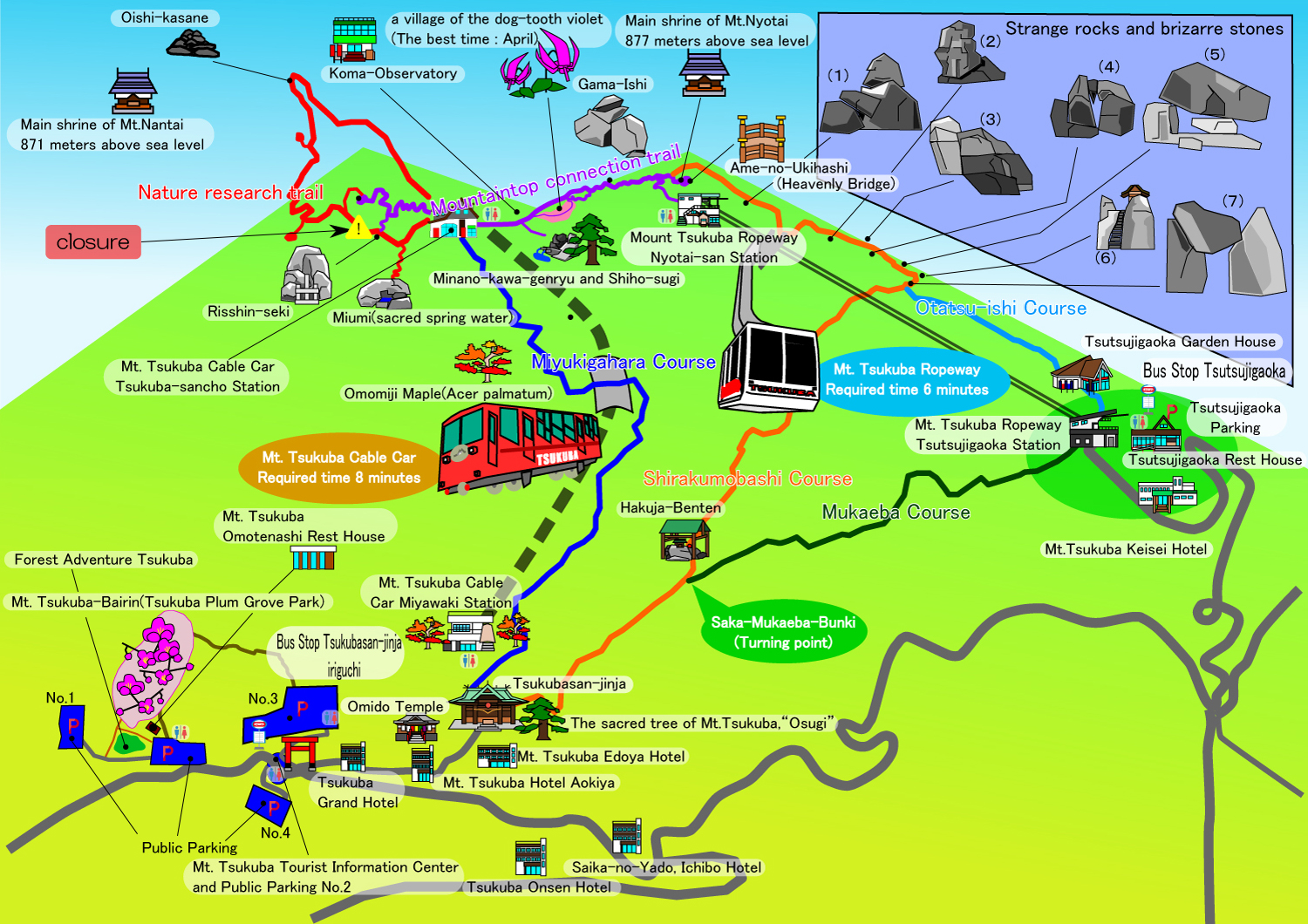 Required time for each trail course
| | |
| --- | --- |
| Shirakumobashi Course | 110 minutes ascending, 95 minutes descending |
| Miyukigahara Course | 90 minutes ascending, 70 minutes descending |
| Otatsu-ishi Course | 40 minutes ascending, 35 minutes descending |
| Mukaeba Course | 40 minutes ascending, 35 minutes descending |
| Mountaintop connection trail | 30 minutes one way between Nantai Peak and Nyotai Peak |
| Nature research trail | 60 minutes for one loop |
Precautions for mountain climbing
Please make a detailed plan, and pay attention so that you don't miss buses or other transportation.
If you lose your way, please turn back, and return down the mountain.
Please be sure to bring water.
When the condition of the path is bad, please turn back because it may be dangerous.
Don't enter places that are not designated for hiking.
No catching animals, no picking plants.